Accommodations
B & Bs, Inns, Hotels & Resorts
Cabins, Camping, Cottages
Vermont Farms
Retreats & Spas

VT Travel Information
Conventions / Events
Highway Conditions
Publications/Maps
Regions & Chambers
Vermont Road Map

Vermont Recreation (General)
Around the Northeast
Support Services
Vermont Outdoors Woman
Winter Activities

Industry Section
Bulletin Board
Job Openings
Our Sponsors
Outdoor Education

Snowmobile Rentals, Heavy Equipment and Event & Party Rentals. St. Johnsbury, VT

***

Lenny's Shoe & Apparel
Barre, Williston, & St. Albans

**********************

5 Locations In Burlington/Richmond/Stowe Area

***


On the Burlington Bike Path, Local Motion's Trailside Center is a great source for trail maps, advice and info.
***

Vermont Adventure Tours
Rutland, VT
***

Schirmer's Fly Shop
South Burlington, VT
***

Clearwater Sports, Waitsfield, VT
***

Providers for self-guided paddle trips, canoe and kayak rentals, group outings, fishing trips and bird watching Tours in Newport and West Charleston, VT
***

Zoar Outdoor Center, Charlemont, MA
The Northeast's Premier Whitewater Shop
***

Located in the heart of Vermont's Green Mountains, Jeffersonville Vermont.

Big River Bait and Tackle
Hinesburg, VT
***
***

Brighton MotorSports
Island Pond, VT.
Offering a complete supply for water sports.
***

Rack N' Reel is a store specializing in sporting goods, archery, guns, ammunition, outdoors, work and technical apparel, camping, kayaking and other outdoor ventures.
***

A year-round, full service fly shop and guide service just south of the village of Stowe, Vermont.
***
***

Linwood Smith Archery, St. Johnsbury, VT.
***
Vermont Canoe and Kayak
Tours & Rentals
Jeffersonville, VT.
Canoe, kayak & paddleboard rentals available.
***
American Traders Canoe & Furniture Collection
No single product better represents the true American spirit than the classic wooden canoe.
***

Bag Balm is the ultimate skin solution.
***

Hammerhead Performance Sleds
"When it's this fast, it's not just sledding—> "
***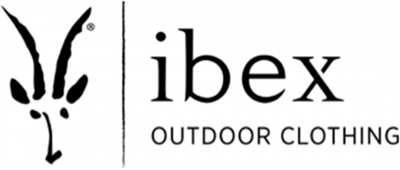 Ibex Outdoor Clothing
White River Junction, Vermont
***
Wool clothing made in USA by Johnson Woolen Mills in Johnson Vermont.
***
***
***

"Providing authentic products, knowledge, and experiences that define and enhance the Distinctive Country Lifestyle."

PowderJets were created with a simple mission: to handcraft an eco conscious, super fun snowboard to tear up the backcountry.
***
TAO Stand Up Paddle Boards
Every Tao Board ​is intricately designed, visually balanced, and solidly made from artfully refined recycled materials.
***
***

Vermont Soap Company
Natural & Organic Stuff that Foams!!